Designed to assist Sales Agents close more client deals, have Supervisors approve transactions while away from their desks, or give Management access to personalized KPI's, this solution was built for you. For companies that need to connect their branches/ warehouses, and for users that need to work from home, we now have this option to bring us all together. Unlike traditional software Applications, you now have the option to access your ASYST system via PC or any mobile device with an internet connection. There is a now a solution for the new normal.
Dashboard
Allow specified users to see at a glance, a graphical visualization of the company's KPI's. This allows management to be pro-active with their decisions given the projected trends, as it happens
PARTNER PORTALS
The system has the ability to create B2B portals with your Clients and/or Suppliers. Imagine having your clients have access to their own Sales Orders, Delivery Receipts Invoices and even Statement of Accounts. Also your suppliers see the status of their own Purchase Orders and Deliveries. Only information that you wish them to see can be accessed by your partners in business.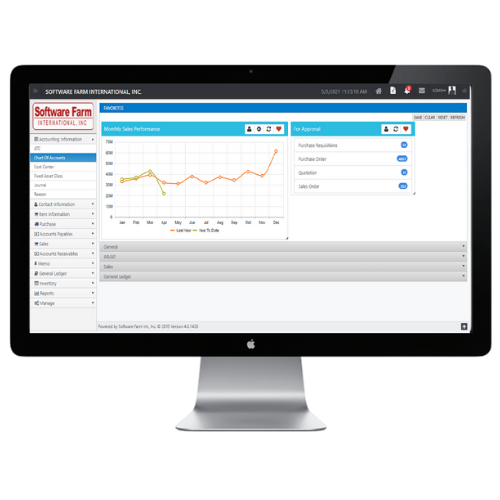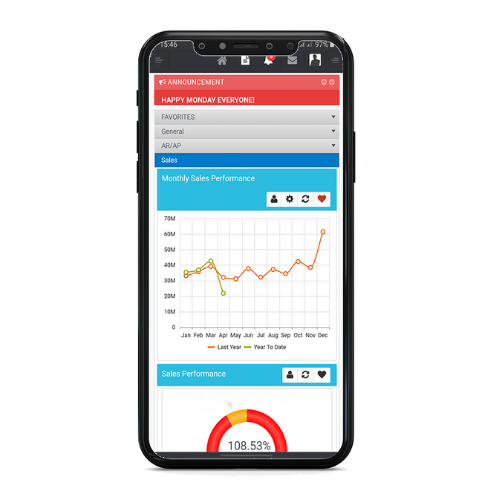 ANNOUNCEMENT
Serve as a public message board, where you can publicize or share any promotions, meetings and companies activities, ensuring it is properly broadcasted to all users.
MESSAGING
ASYST.NET is equipped with a chat feature that is similar to the instant messaging of other platforms. Users can send messages in real time whether it is private or group chat. Since this messaging function is done within your company's web based system, conversations between your agents and supervisors, even customers and suppliers, are automatically saved and maybe retrieved, if necessary.

Purchase
The Purchase Module now benefits from being able to capture the requirements and requisitions from all branch or warehouse operations. Having people directly enter and monitor their own needs in the system makes your operations more efficient and prevents delays in your operations.
Payment
Branches can pay and record their own purchases and expenses, without having to collate all these information for the head office to process. The Head office can approve purchase order, purchases, and even vouchers before it can be processed.
Inventory
Since your agents are now able to see what stocks are available anywhere at any time, they can make better commitments to their customers. Once your inventory information is centralized and updated by their own branches, a lower inventory cost can be maintained across all locations.
Reporting Tool
We now have your basic Asyst reports online, namely: Stock Position, Stock Flow, Stock Card, A/R and A/P Aging reports, Statement of Accounts, Accounts Jackets. We have a new Report Generator that allows users to create their own transaction listings and export them to MS Excel. This allows the user to make use of this data to generate different summaries, graphs and pivot tables. Customized Report layouts can be saved, retrieved and shared across different users by the creator.
Sales
Our Sales Module allows access to the entire Sales cycle for your Sales Agents or Branches, only limited by the security that your company dictates. It may provide users access all historical records to easily manage a customer needs and requirements. It allows branches to operate without any additional work in consolidating information with the head office.
Collection
Since receivables and unremitted BIR 2307 forms can be seen by agents, these can be coordinated with customers before it builds up. Collections and Deposits can even be directly entered by collectors, minimizing their need to report back to the office
Accounting
Since transactions can be entered by their own branches, and accounting entries will be generated as these are created, management can really have access to their financial reports as it happens in the ASYST system. Management can finally react to information that's fresh from the source, which can be a game changer in their industry.